Sea Dog Eco Tours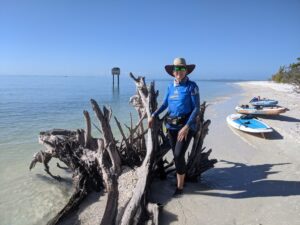 Sheree Lincoln ~ Owner
WPA Level 2 Instructor/Trainer
Certified PaddleFit Pro Coach CPR/AED
Reservations: *231-335-7278
*Yes 231, not 239 (I am from Michigan…)
Website: www.shereelincoln.com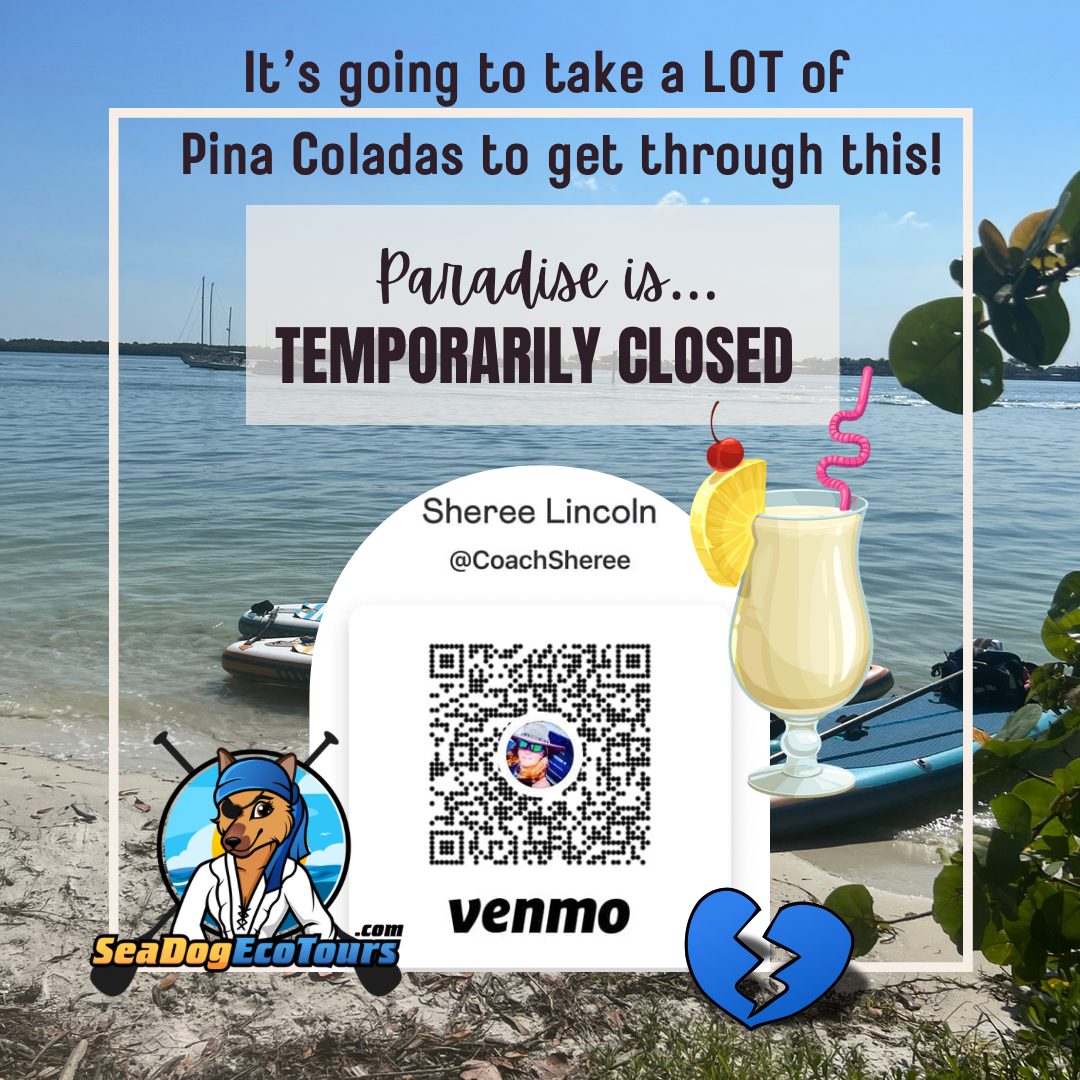 Book now!

Sea Dog Eco Tours Locations

Most Tours Launch from Matanzas on the Bay. We also meet up at Dog Beach on southern tip of Lovers Key, at Bowditch Point Park at the northern tip of the island or at your own dock (for private lessons). You can also book through AirBNB for our Paddle Picnic & Play Tour.
Sea Dog Eco Tours at Matanzas Inn Meet Up by Reservation Only
414 Crescent St
Fort Myers Beach, FL 33931
Days of Operation
In Winter Season
Starting January 31st Open 6 Days a week**
Day closed depends on scheduled tours & weather – usually Tuesday or Wednesday. If winds are solid at 16 to 20+ we will close tours for the day. If winds are 4 to 15 with gusts 16 to 22 we may adjust paddle location to be in lee of the islands out of the wind.
We Meet Up By Reservation Only – Online Booking Only Our Office is Wherever We Are Paddling
Matanzas Location: Take the Trolley or the Free Tram to Times Square and walk south to Crescent St. Take Crescent 3 blocks to 2nd Street. Look across the street for the Matanzas on the Bay Restaurant and the Matanzas Inn which is at 414 Crescent St. Walk out to the patio and find the dock. Walk down the talk back towards the Beach (West) and look for a small floating dock. There will be another white Pergola with a picnic table near there. If you come by car, find paid parking under the Matanzas Pass Bridge for $5 per hour or park at one of the private lots between Crescent and Old San Carlos Blvd. for an all day low rate of $10 to $20.
Dog Beach Location: Uber or Drive to Lee County Dog Beach at 8800 Estero Blvd, Fort Myers Beach, Florida 33931 just North of the New Pass Bridge where we meet in the parking lot on the Gulf side and then walk out to the beach.
Bowditch Point Park: Walk, Bicycle, Take The Tram or Trolley or Uber to Lee County Bowditch Point Park at 50 Estero Blvd, Fort Myers Beach, FL. 33931 where we will meet on the back bay harbor side. Arrive early to park as parking is limited. If you come by trolley walk around the buildings to the right or up the stairs through the building commons are and then out to the parking lot. From there walk towards the back bay (away from the beach) to the small cove by the park bench just north of the public dock.