About Sheree Lincoln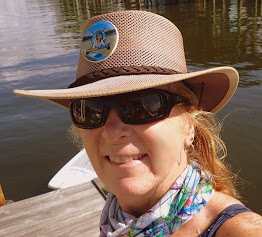 The Stand Up Paddleboard (SUP) tour guide and instructor for Sea Dog Eco Tours is owner Sheree Lincoln.  Sheree Lincoln is a Certified PaddleFit Pro SUP Coach and a World Paddle Association Certified Level II Instructor Trainer. She has been guiding water adventures and teaching paddle boarding for many seasons. She has offered and participated in SUP yoga classes in Michigan with a Certified Yoga Instructor for 8 years an got SUP Yoga certified in 2017. She has previously held CNA, EMT and Firefighter certifications and keeps her CPR & First Aid training current. In addition to being at home with a paddle, Sheree is an experienced sailor who grew up sailing on the Great Lakes and Long Island Sound and has navigated the intercoastal waterway many times.
Sheree was the co-owner of a Kayak, Canoe & Paddle Board Rental Company called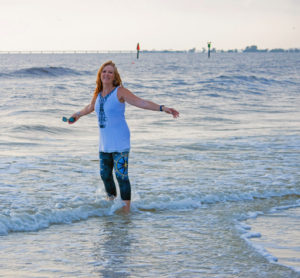 BrassWind Landing Boat Rental LLC was located on Michigan's Inland Waterway in Indian River, Michigan for 8 years before opening Sea Dog Eco Tours in Fort Myers Beach, Florida. Her favorite office is on the water so in the winter seasons Sheree started coming to Fort Myers Beach. She moved to Fort Myers Beach full time in 2018 and now lives on a sailboat called SpiritHawk with her life partner and fellow artist, James Kingsawin Reed.  You can follow Sailing SpiritHawk on FaceBook and see art by Sheree and Kingsawin on their website A Pony On My Boat or in their EtsyShop.
Sheree's Other Websites & Businesses:
www.sailawayhosting.com ~ Web Consulting, Domains & Hosting
www.aponyonmyboat.com  ~ A Pony On My Boat: Art by Sheree and Kingsawin
www.emeraldblue.us ~  Mindset Coaching  & Active Wear Clothing
Certifications