Welcome to Sea Dog Eco Tours in Fort Myers Beach, Florida.  Every tour includes a lesson or tips on technique whether you are a new paddler, beginner to intermediate or advanced paddle boarder. Parlay with owner and Certified Paddle Board Instructor,  Sheree Lincoln, for guided paddle board tours in the Fort Myers Beach area.

Paddle Boarding is a great way to enjoy nature and an easy way to maintain social distancing, since keeping a distance between boards makes it much easier to paddle! Tours and lessons can be just for you or your group or semi-private where a plus one is possible on a tour that already has 2 people scheduled. Use our Book Now button to view tour options and book online. If you have questions call Sheree at 231-335-7278 to book. (Yes 231, not 239 (I use my Michigan cell #) We hope you will be able to visit us in the near future and that you, your friends and family stay safe during this crazy Covid time. Please note we meet up by reservation at various launch locations, including your dock, and do not maintain a paddle board shop. I would rather be out sailing or paddle boarding than sitting on land thinking about it 🙂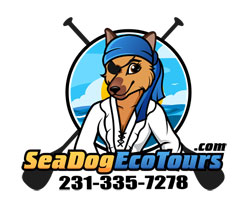 All of our tours start with a short paddle lesson on land. We will go over paddle technique and tips appropriate for you or your group from beginner to advanced. Next you learn how to get on the board safely and stand up on the board. We practice turns, stopping and paddling forward efficiently. Once everyone is comfortable on the boards we paddle out to the sand bar and shallows, harbor or mangrove areas where the water is clear and explore the beautiful back bays. You may see sea creatures like Dolphins, live shells, marine birds, fish, turtles and sometimes the elusive manatee.
Shop Local: Buy Paddle Boarding Gift Cards
Click Here to Shop or click on the book now button to book or browse our tours.
<